Rebranding a well-known brand by making the elimination of dirt....personal - from Ashleigh Bristow & Donald Dunn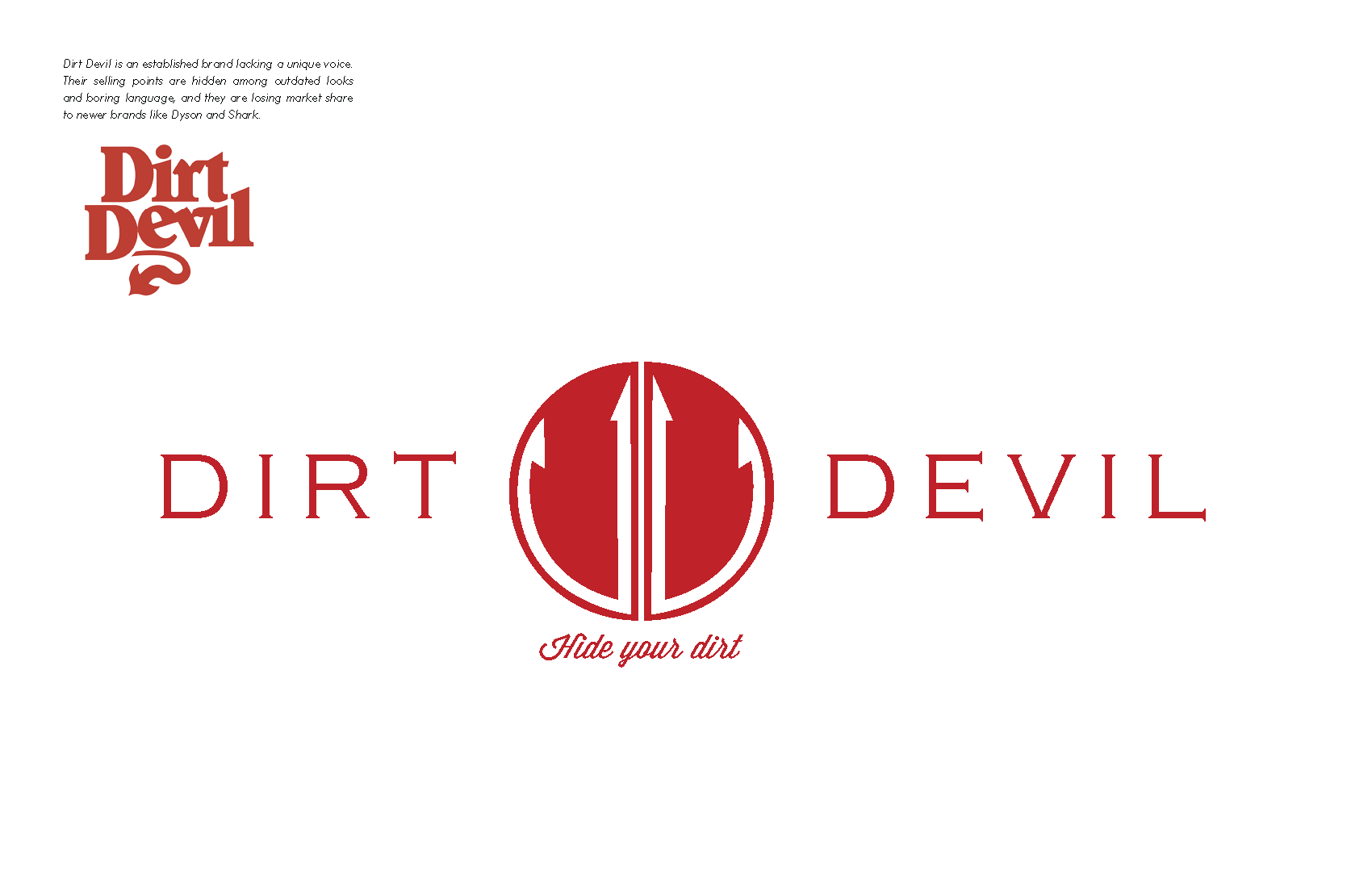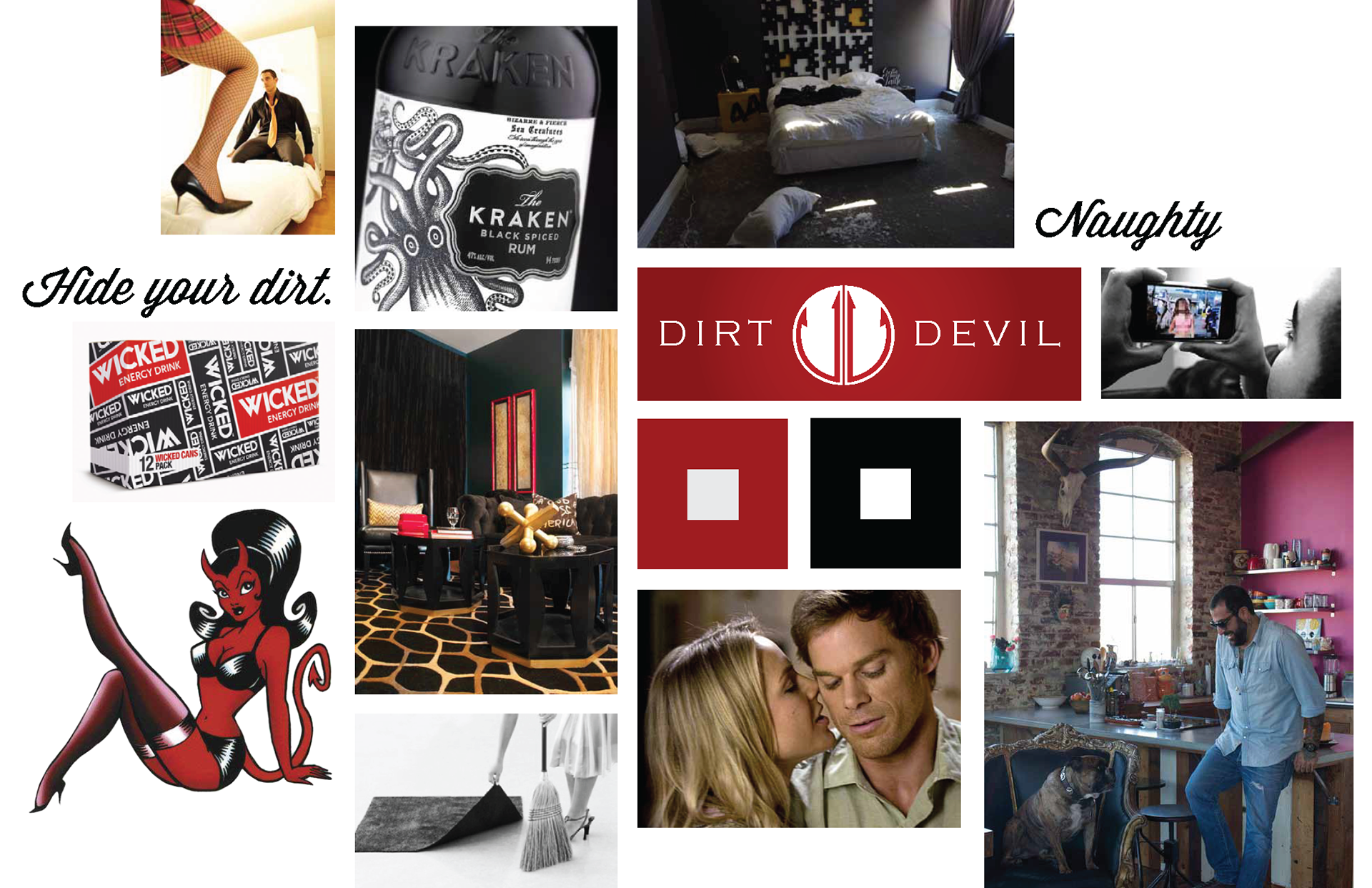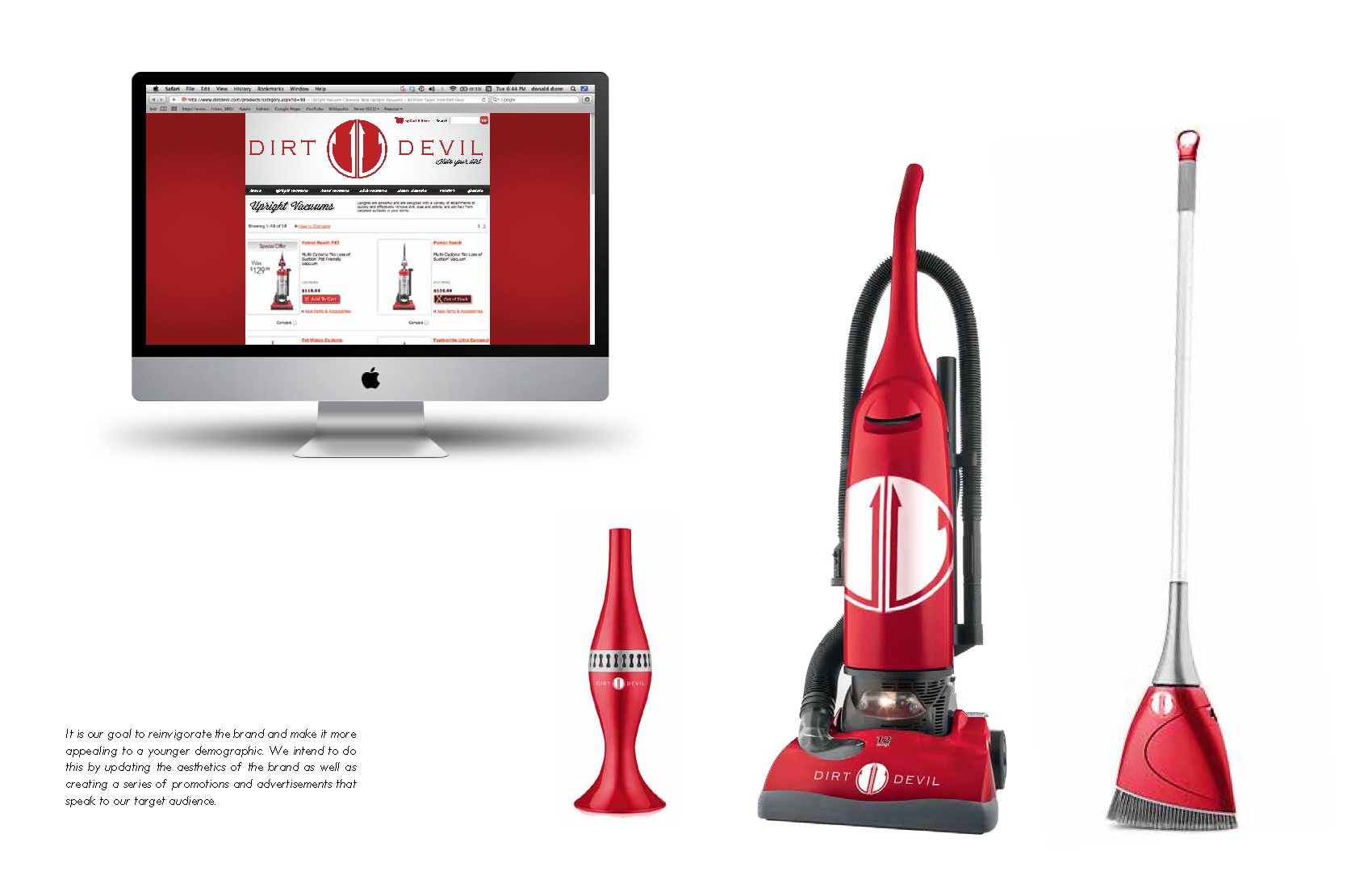 It is our goal to reinvigorate the brand and make it more appealing to a younger demographic. We intend to do this by updating the aesthetics of the brand as well as creating a series of promotions and advertisements that speak to our target audience.
Something we want our brand to convey is that it is okay to have some dirt, but when it comes time to clean up your act, Dirt Devil is there to help. This banner ad catches you in the act of trying to download something naughty, further reinforcing the need for Dirt Devil.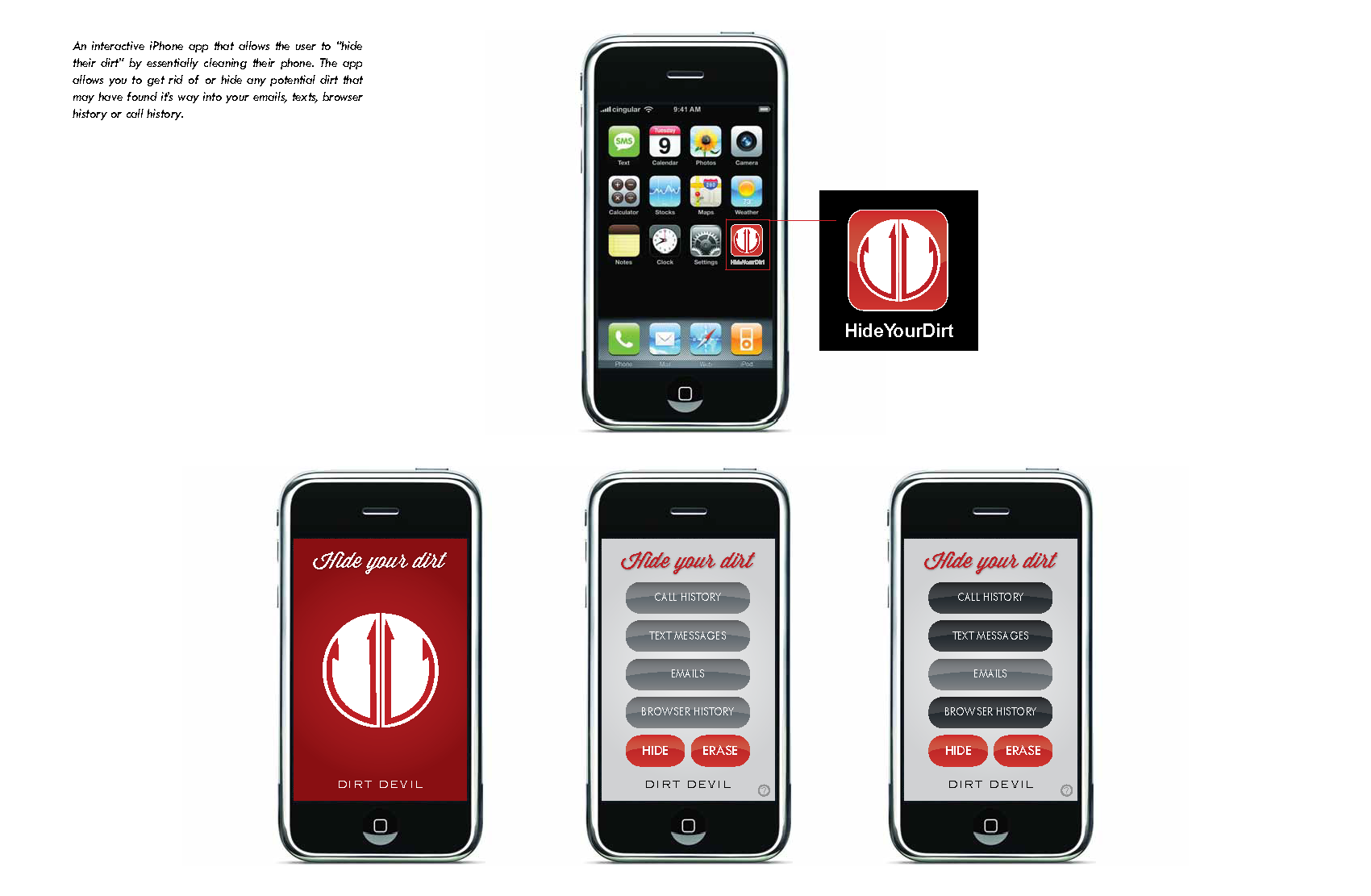 An interactive iPhone app that allows the user to "hide their dirt" by essentially cleaning their phone. The app allows you to get rid of or hide any potential dirt that may have found it's way into your emails, texts, browser history or call history.
An extension of the previous app, this version is built for your personal computer. In a few clicks you are able to "hide your dirt" by clearing or hiding your emails and browser history.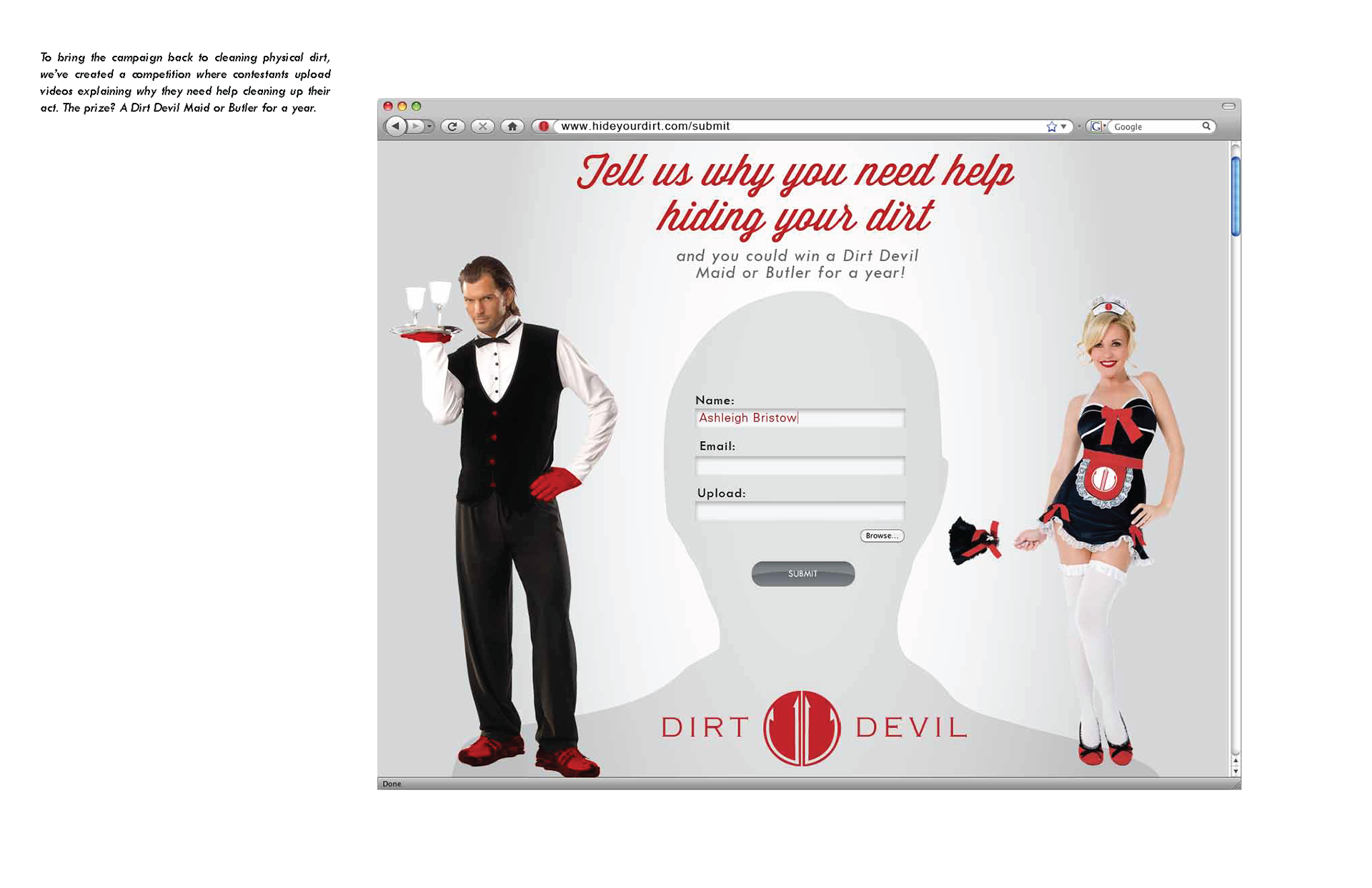 To bring the campaign back to cleaning physical dirt, we've created a competition where contestants upload videos explaining why they need help cleaning up their act. The prize? A Dirt Devil Maid or Butler for a year.
Thank you! Ashleigh Bristow & Donald Dunn